Zontes GK350 Euro 5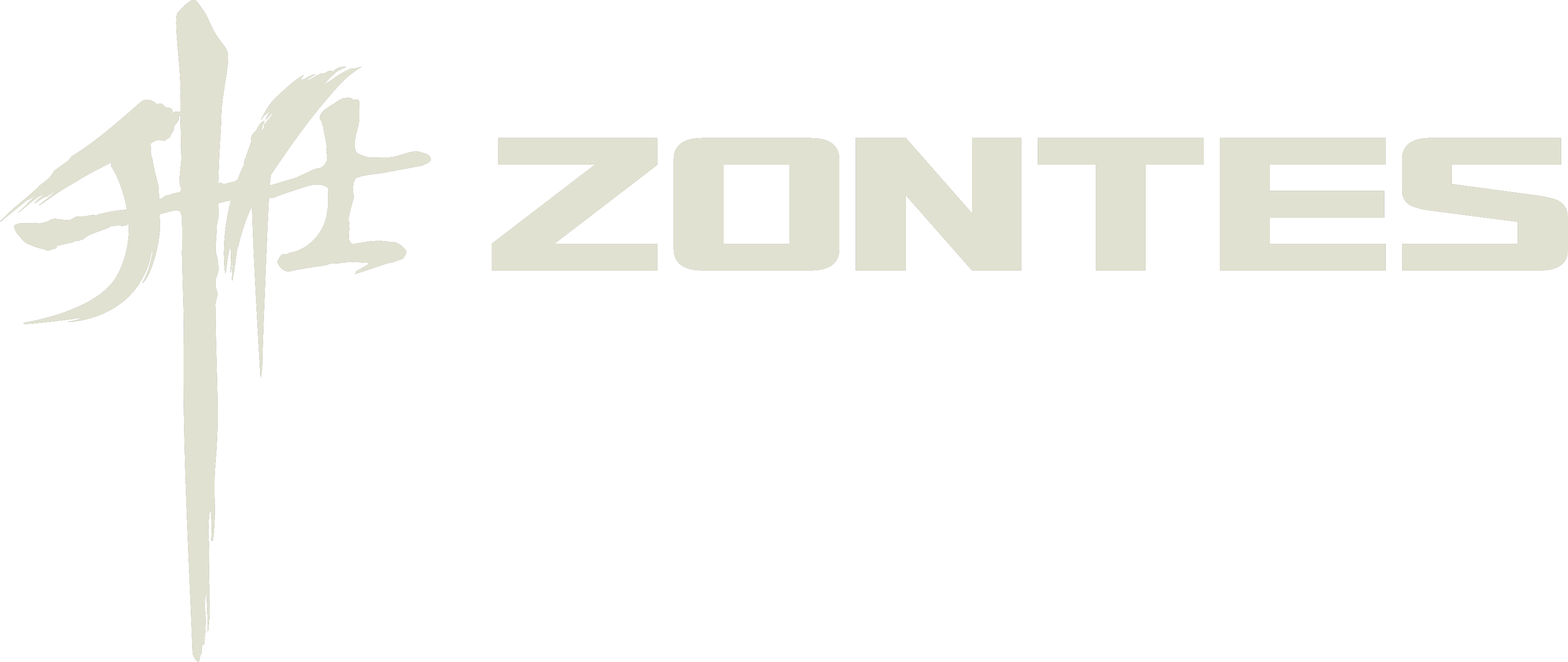 Call it a sportscafe, call it a modern street scrambler…we don't mind so long as you take time to look at what the GK350 has to offer. This model showcases the very best of Zontes production, delivering a bike perfect for the modern world.
*OTR charge of £200 includes number plate, DVLA 1st registration fee and first year's road tax.
2 Year manufacturer warranty included
Gen 2.5 Keyless Control System
With advanced encryption technology, the Gen 2.5 Keyless Control System performs well in anti-theft protection. The induction key fob is both delicate and exquisite in design. The fobs activate and lock the system from a range of 1.5m, so can be kept in a pocket or backpack with no need to remove them, so avoiding the hassle of using a key to unlock the motorcycle. The system is both convenient to use and secure. The Gen 2.5 Keyless Control System is IP67 waterproof, and equipped with a built-in HF antenna, enhancing the sensitivity of the system. It also has a built-in chip sensor, enabling it to unlock the motorcycle even if its battery is removed or dead. This is only recommended for dead battery scenarios, not everyday operation.
Handlebar Functions
Push button control release the fuel tank cover, the seat lock and operate the steering lock. Buttons are distributed on the left and the right handlebars, laying out an ergonomically pleasing array of operations.
Fuel-Saving and Sport Dual Mode
The rider can switch between two modes (E is fuel-efficient mode, S is sports mode) by pressing the button on the right handlebar. Eco mode delivers fuel-saving during long-distance travel and daily commutes, yet the system jumps into Sport mode and energizes your ride at the press of a button. In the fuel-efficient Eco mode, the system will automatically switch to Sport when engine speeds reach 7,000rpm. This ensure you are not hung out to dry when performing overtakes. Economy and performance; what's not to like?
17 Litre Galvanised Tank
A large 17L fuel tank delivers outstanding range, especially when combined with Eco mode. Pressed from galvanised steel, tank rust is a thing of the past.
TFT Full Colour LCD Screen Panel
The full virtual HD HB TFT full colour LCD IPS panel has four available display styles. It boasts functions such as interconnection with mobile phones, navigation screen sharing, screen mirroring, Bluetooth music, phone answering, and automatic adjustment of backlight. It can also monitor driving data, vehicle faults, tyre temperature and air pressure; all in real time to ensure rider safety.
LED Lighting
Auto-level LED light source is used, with a natural and soft colour temperature. The aluminium alloy die-casting headlamp rear shell significantly improves heat dissipation efficiency, to achieve a brighter illumination field, smaller light decay and longer service life. Bright LED taillight, stop light and indicators, ensure other road users see you and note your intentions, improving rider safety.
One-piece Forged Hand Guard
The one-piece-forged aluminium alloy hand guard is solid and strong to protect both rider and machine.
Updated Switchgear and Auxiliary Switches
New in design, the indicators now feature press to cancel functionality, LED switch backlight display and reliable performance. The newly designed internal structure of the auxiliary switches, improves waterproofing to IP67 standards.
10AH Gel Battery
Large capacity and good low temperature performance; ideal for northern hemisphere countries.
Improved Steering Lock
The second-generation steering lock has a more compact mechanism, better shock resistance and improved water sealing performance. Utilising automotive grade electronic materials and scientific algorithms, the lock has a quicker action, is more secure and is more reliable.
Dual Fast Charging USB Ports
The USB point (fast charging version) provides two USB output ports that support QC3.0 fast charging protocol for riders. During fast charging, the output power of a single port can reach 18W. The shell is made of high temperature flame retardant material and features a built-in high-precision hardware current limiting chip, which can ensure that each port works within the safe current range, effectively preventing the occurrence of output overcurrent, input overvoltage, output short circuit, etc., greatly improving safety and protecting connected devices.
Tuned Front and Rear Shock Absorbers
43mm USD forks with strong rigidity, significantly improve control over the motorcycle and ensure smooth riding on the road. The center-mount rear mono-shock absorber utilises a high-pressure nitrogen cylinder, 50mm damper body, oversized piston, and high specification internals, so as to respond quickly, effectively absorb vibration caused by small bumps in the road and provides stronger support on rough roads. It is set with a small amount of preload and large rear wheel stroke, improving riding comfort and avoiding fatigue during long rides.
Ergonomic Shaped Seat Cushion
Zontes' unique automatic cushion production line uses unique anti-foaming sponge forming technology. The result is a soft sponge which fits tight with the cover, and a sponge that does not flake or deform. The one-piece seat cushion is comfortable for long rides, yet full of retro style.
Equipped With Dual Channel ABS
The dual-channel Bosch ABS brake system allows the rider to calmly control the motorcycle in any unexpected situation. The ABS system will add confidence, whether on a loose road surface or riding in cold wet conditions.
Aluminium Alloy Rear Swing Arm
The special technology of integrated forming originates from the in house facilities of Zontes Motorcycles. Through the combination of material and casting technology, the flexibility of aluminium alloy is close to that of steel tube. The material used is very difficult to break under both sheer and torsion loads. The characteristics of aluminium alloy, being lightweight and having good rigidity are brought into full play.
Adjustable Brake Pedal and Gear Shift Lever
Hello Bigfoot! Both the rear brake pedal and gearshift leaver can easily be adjusted to suit different size feet, giving the rider one less thing to worry about and enhanced control over the motorcycle.
Cool Touch Silencer
The full stainless steel exhaust system terminates with an ingenious outer barrel design, assured not to burn the rider or pillion, nor melt their latest designer riding attire.
Stop!
A large front disc brake of 320mm and a rear disc brake of 265mm provide powerful braking force, with a linear feel in both the hand and under the foot. The front disc brake embraces a radial-type four-piston calliper, produced by leading manufacturer J.Juan, to make emergency braking easier and effectively shorten the braking distance. Fitted with a cover to provide better protection for the brake disc, you are ready for all year round riding.
High-strength Frame
A well-designed frame effectively reduces engine vibration and eliminates rider fatigue. The strengthened diamond shape of the frame's forward components improves the rigidity of the frame and ensures a responsive motorcycle in terms of handling.
Tyre Pressure Monitoring System (TPMS)
Imported from Germany, the TPMS is an accurate device reporting important information to the rider continuously via the main display. Warning alerts appear for low pressure, over inflation and rapid deflation, as well as loss of communication with the wheel sensors. The rider can constantly see the tyre pressure and temperature in both wheels and is alerted when the battery in either sensor runs low. Correct tyre pressures not only ensure safe operation, but also obtain maximum duration from the tyre life and optimum handling from the bike.
Large Radiator
The large forward-facing radiator ensures effective airflow to allow the bike to operate at high speed under high load without fear of temperatures soaring. Equipped with 140mm diameter self-suction radiator fan, it provides ample heat dissipation effect to respond to climbing temperature during low-speed riding. A stylish radiator guard is fitted as standard to protect the radiator from road debris.
Vacuum Formed Rim & Stainless Steel Spokes
Using the latest techniques in rim formation and externally laced stainless spokes, the wheels are light weight and strong, particularly resilient to impact, which is all important given the state of British roads.
BOSCH EFI System
The latest Bosch EFI system integrates functions such as headlight control, fan control, and Sports & Eco fuel-saving mode. Aligned to a newly designed air intake system, the volume of air ingested is 30% larger than that of the earlier 310cc models. A new air filter design and a new muffler, this not only improves the low torque efficiency, but also greatly reduces induction noise.
High Power Magneto
The power generation of high-power magneto is increased; the operating temperature is reduced and the service life is longer; the weight of the magneto rotor is reduced, which further improves the engine vibration and power output; the battery matched with the high-power magneto has greater storage capacity.
Aluminium Alloy Cylinder
Cast and CNC machined in house, the all-aluminium cylinder operates without a liner, which facilitates larger waterways to channel heat away more efficiently. Improved heat dissipation enhances both performance and engine durability.
High Compression Ratio Engine
The 350cc engine has a high compression ratio of 12.3:1 which generates a power output of 29kW/32.8N.m from very low fuel consumption. The development trend and advances in technology of internal combustion engines, sees high compression ratio engines characterised by fuel-saving, environmental protection, and high performance. To be successfully in the use of high compression ratio technology, it is necessary to overcome the technical difficulties in engine material, moulding process, structural design and other aspects that are different from the ordinary traditional engines.
Slipper Clutch
Often seen in larger capacity, high performance models, Zontes introduce a slipper clutch to all their latest motorcycles. The movement feels lighter in the hand and if a gear change is mis-timed so as engine and road speed differ hugely, the slipper clutch softens the blow. Unintentional wheel lock ups are avoided, mechanical shock lessened, and rider comfort and safety enhanced.
**Please note, while every effort is made to ensure images are kept up to date, some models can change without prior notice. Images are for illustrative purposes but will give a fairly accurate idea of what the product will look like. **
Zontes GK350 Finance – APPLY HERE
Finance Calculator
Representative example: borrowing £3000 over 36 Months with a representative APR of 24.9%, the amount payable would be £115.21 a month, with a total cost of credit of £1,147.56 and a total amount payable of £4,147.56.

*This finance calculator is for illustration purposes only. The actual interest rate you receive from the finance provider will depend on your individual circumstances. The above example excludes any fees that may be charged by the lender.

Video
*please note, the video shown may be a previous model and should not be considered the latest model. Usually there will be only minor changes if any. If in doubt, please contact us.
Warranty Information
Service Schedule
In order to maintain the warranty, vehicles are required to be serviced at the correct intervals. Failure to do so will render the warranty void. It is highly recommend that the user has the vehicle maintained to ensure increased safety & vehicle longevity. It is possible to buy service kits here if you prefer to maintain your vehicle yourself however your warranty will become void unless a VAT registered garage carries out each service and validates this by filling in the service book accordingly.
350cc Motorcycles Insurance Discount Codes
Cheap motorbike insurance seems to be a bit of a hit or miss, however we have a top tip to get the best price possible and then a bit more. If you are lazy like 90% of the population using a comparison website will be your 'go to'. But, if you actually call any of the insurance companies below you will be guaranteed to get a better deal. Insurance companies have to pay the comparison sites a big commission and they can then pass that discount onto you instead. If you use the discount code you will be not only getting yourself cheaper motorcycle insurance, but we get a little something too… win win for everyone, what have you got to lose? We have included the telephone numbers and reference numbers below, its just a simple phone call.


Zontes GK350 Specifications
Customer care goes above and beyond, and if you are not completely satisfied we will go out of our way to help you get the outcome you desire. Our friendly staff are available on the phone, via text or you can just use our contact form. We aim to respond to all queries within 24 hours. You can find out all our contact information here.
Extended Warranties
If your warranty has expired you can place a new warranty on your bike or scooter for further piece of mind. Unlike the manufacturers warranty these ones cover parts & labour at any VAT registered garage nationwide.
Delivery
Our fleet of specially equipped delivery vehicles ensure your bike or scooter delivers to your door with utmost care. Not to mention our driver's will walk you around the vehicle giving advice and answering any questions you may have. Consequently as a result will give you more confidence with the vehicle. If you require delivery on this Zontes GK350, please add this product to your cart – Motorcycle Delivery
We are regulated and authorised to offer finance by the Financial Conduct Authority, you can see our authorised FCA License HERE.
All brand new vehicles are required by law to be registered prior to delivery. The only exception to this rule is on the condition you are purchasing the vehicle to use on private property. You can find information on registration and a number of other legal and rider requirements and even add this product to your cart here. The fee for having the new vehicle road worthy is £150. The new vehicle will be ready to ride, fully assembled, comprehensive safety check, road taxed, registered with the DVLA, 3 years MOT, full tank of fuel, L plates, Number Plate and thorough road test.