Zontes ZT 310 T19 Euro 5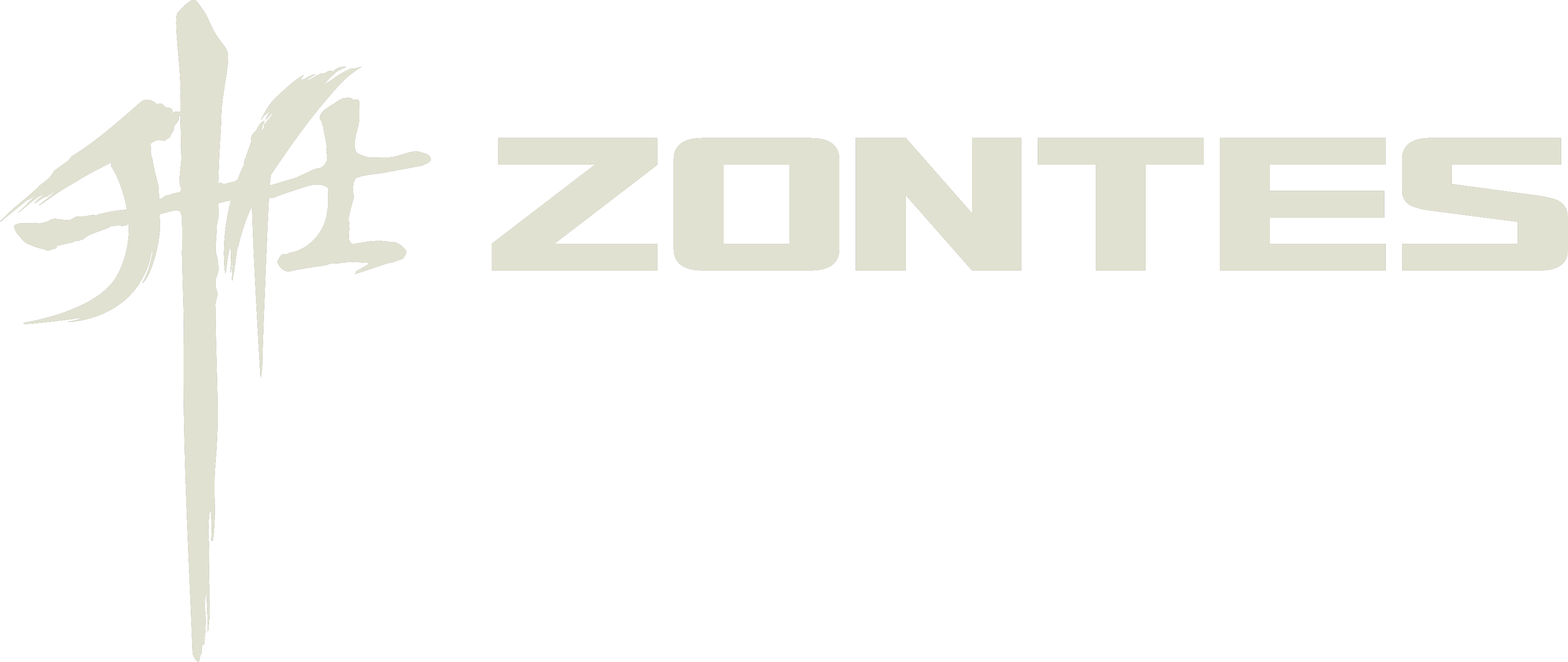 A lightweight adventurer, perfect for the enthusiastic explorer or the everyday commuter. Built around a single cylinder, high compression ratio motor, compatible with an A2 licence.
2 Year manufacturer warranty included
Keyless Control System
This second-generation keyless control system adopts advanced encryption technology, offers great security performance, and has a newly designed transponder fob which is more compact and elegant. Carrying the induction key, the bike can be unlocked within 1.5 metres (the transponder can be kept in a pocket). Locking is the same, with the transponder remaining secure. The process is a simpler and more secure way of locking and unlocking. The second-generation key also has a built-in chip sensor. Even if the battery is unplugged or completely flat, so long as the key is close to the lower right of the seat, it can unlock the motorcycle.
TFT Full Colour Screen
A TFT full colour screen, has four personalised display themes available. It has two backlight modes; manual and automatic, which adjust the backlight intensity according to the change of environment. It is quick response, convenient and efficient.
Bosch EFI System
The latest Bosch EFI system integrates functions such as headlight control, fan control, and sports & fuel-economy mode. A comprehensive operating system for a thoroughly modern motorcycle.
High Power Magneto
The power generation of the magneto is increased; the operating temperature is reduced, and the service life is longer; the weight of the magneto rotor is reduced, which further reduces engine vibration and increases power output. The new magneto is match to a high capacity 10Ah battery.
10AH Battery
Few motorcycles in this sector enjoy such a large battery capacity. A 10Ah battery allows rider to connect auxiliary accessories with confidence.
Tyre Pressure Monitoring System
A tyre pressure monitoring system connected to the TFT display ensures greater rider safety, reduced fuel consumption, and longer tyre life.
Dual USB Port
Fitted with a twin port 2.1A fast charge USB socket, all your vital auxiliary devices can be connected and charged for additional convenience.
Electronic Steering Lock
A second-generation steering lock has a more compact mechanism, better shock resistance, faster operation action, making it more secure and more reliable.
Electronic Control
User friendly controls adorn the handlebar switchgear with LED backlighting for clear night-time use. Switchgear is now upgraded to IP67 waterproof standards.
New Ergonomic Seat Design
The memory foam seat pad is very comfortable, yet at the same time, it is matched with a high-grade material cover. The seat cover offer high levels of grip has proven durability. A new convex shape holds the rider firm during acceleration and breaking, whilst the general ergonomics ensure the rider is maintained in a comfortable position, reducing rider fatigue.
3D Brand Logo
The Zontes 3D fuel tank badge is made from a soft metal material. It remains subtle lending the bike a touch of class.
Large Hand Guards
Mounted over forged aluminium alloy brackets, large ABS plastic hand guards keep riders hands protected in all conditions.
Rear Fenders
The combination of rear mudguard and rear wheel hugger work in unison to keep the rider clean and dry from excess road spray.
Electric Windshield
An electric windshield is designed with optimal aerodynamics in mind, to effectively reduce head on wind buffeting and send air flow over the helmet; the exposed aluminium alloy rocker mechanism accentuates the mechanical aesthetics.
An Extra Touch
Below the screen is located a push to open locker, ideal for sunglasses, visor wipes or anything small required to be just at hand.
Alloy Rack
A strong sturdy forged aluminium alloy rack comes as standard and is large enough to support substantial luggage for onward adventures.
Pure Aluminium Cylinder
Cast and CNC machined in house, the all-aluminium cylinder operates without a liner, which facilitates larger waterways to channel heat away more efficiently. Improved heat dissipation enhances both performance and engine durability.
Eco & Sport Modes
A simple press of a button toggles between ECO and Sport modes to suit your ride. Mode selection is clearly visible on the digital display. When ridden in ECO mode, the system will automatically switch to Sport mode when engine speed reaches 7,000rpm; this ensures safe overtakes without compromising fuel economy.
See And Be Seen
Crisp white LED lighting, with ever present daytime running lights, ensure you are seen by oncoming traffic. At night, the bright white light is projected to create a safe field of vision, easing rider fatigue.
Dual Channel Bosch ABS
The dual-channel Bosch ABS system allows the rider to calmly control the motorcycle in any unexpected situation. The ABS system brings confidence under heavy braking, especially in adverse weather and on unstable road surfaces.
Lightweight Alloy Tubeless Rims
Lightweight rims with side pull spokes ensures good impact resistance and enables use of tubeless tyres. And they look stunning…
Stainless Steel Exhaust System
Discreetly under-slung, the full stainless steel exhaust system is designed for a long service life, with the exit pipe shrouded in a cool-touch cover to avoid burning you stylish riding kit.
Aluminium Alloy Swing Arm
The optimum choice of alloy, cast to an exacting design, ensures our lightweight swing arm is both strong and rigid. The design affords excellent road handling and rider feedback.
19 Litre Galvanised Tank
A good sized 19L fuel tank delivers a range of almost 310 miles in ECO mode. Pressed from galvanised steel, tank rust is a thing of the past.
LED Tail Light
Sculpted to a perfect fit, the taillight is a crisp LED ensuring following traffic see you and see you brake.
High-Tensile Steel Frame
A strong rigid frame delivers great rider feed back on the road. The front down-tube doubles up as an engine oil reservoir, increasing engine oil capacity and providing additional oil cooling. The increased volume of oil prolongs engine life and enhances performance.
Large Front Brake Disc
300mm front brake discs provide huge stopping power and a linear feeling under braking.
Accessory Bars
Standard fitment bars off enhanced protection and ideal fitment positions for safari lights.
Centre Mount Mono Shock
A centrally mounted mono shock softens the ride whilst delivering excellent control. Filled with high pressure nitrogen to ensure stability over long journeys and set with a small amount of pre-load, the rear suspension offers excellent comfort with reduced rider fatigue.
High Compression Ratio Engine
A high compression ratio of 12.5:1 ensures the engine delivers great power whilst delivering excellent fuel economy. A power output 26KW and torque delivery of 30Nm, puts the performance of the ZT310-T amongst the leaders of its peers, yet remains A2 licence compatible for riders gaining experience. To successfully use high compression ratio technology, it is necessary to overcome technical difficulties with engine materials, moulding processes, structural design, and other aspects that differ from traditional engines. In doing this, Zontes differentiate themselves from many other Chinese manufacturers.
Slipper Clutch
Often seen in high performance models, Zontes introduce a slipper clutch to their latest models. The movement feels lighter in the clutch hand and if a gear change is mis-timed so as engine and road speed differ hugely, the slipper clutch softens the blow. Unintentional wheel lock ups are avoided, mechanical shock lessened, and rider comfort and safety enhanced.
**Please note, while every effort is made to ensure images are kept up to date, some models can change without prior notice. Images are for illustrative purposes but will give a fairly accurate idea of what the product will look like. **
Zontes ZT 310 T19 Finance – APPLY HERE
Finance Calculator
Representative example: borrowing £3000 over 36 Months with a representative APR of 24.9%, the amount payable would be £115.21 a month, with a total cost of credit of £1,147.56 and a total amount payable of £4,147.56.

*This finance calculator is for illustration purposes only. The actual interest rate you receive from the finance provider will depend on your individual circumstances. The above example excludes any fees that may be charged by the lender.

Video
*please note, the video shown may be a previous model and should not be considered the latest model. Usually there will be only minor changes if any. If in doubt, please contact us.
Warranty Information
Service Schedule
In order to maintain the warranty, vehicles are required to be serviced at the correct intervals. Failure to do so will render the warranty void. It is highly recommend that the user has the vehicle maintained to ensure increased safety & vehicle longevity. It is possible to buy service kits here if you prefer to maintain your vehicle yourself however your warranty will become void unless a VAT registered garage carries out each service and validates this by filling in the service book accordingly.
310cc Motorcycles Insurance Discount Codes
Cheap motorbike insurance seems to be a bit of a hit or miss, however we have a top tip to get the best price possible and then a bit more. If you are lazy like 90% of the population using a comparison website will be your 'go to'. But, if you actually call any of the insurance companies below you will be guaranteed to get a better deal. Insurance companies have to pay the comparison sites a big commission and they can then pass that discount onto you instead. If you use the discount code you will be not only getting yourself cheaper motorcycle insurance, but we get a little something too… win win for everyone, what have you got to lose? We have included the telephone numbers and reference numbers below, its just a simple phone call.


Zontes ZT 310 T19 Specifications
Complete Vehicle Power System Suspension System
Length (mm) 2080 Number of Cylinders Single Cylinder Frame System High Strength Steel
Width (mm) 850 Camshaft System Double Overhead Cam (DOHC) Type Structure Radial Tyre
Height (mm) 1320 Bore/ Stroke (mm) 80 X 62 Front Rim Size; Pressure 110/80R19;59S or 59V 250Kpa/36P Si
Wheelbase (mm) 1394 Cooling System Water Cooling Rear Rim Size 3.5 x 17
Mass in Running Order (kg) 193 Fuel Petrol E5 & E10 Font Brake System Disc Brake
Ground Clearance (mm) 168 Compression Ratio 12.5: 1 Rear Brake System Disc Brake
Fuel Tank Volume (L) 19 Displacement 312cc Lights/ Rear Lights/ Indicators LED
Seat Height From Ground (mm) 830 Maximum Power (kW/ rpm) 26/9500 ABS System Bosch
Maximum Torque (Nm/ rpm) 30/7500 Approval Euro 5
Fuel Supply System Electronic Injection Battery 12.8V-10Ah
Injection System Bosch
Ignition System Electric
Transmission System Drive Chain/ 6 Speed
Clutch Multi-disc in Oil
Customer care goes above and beyond, and if you are not completely satisfied we will go out of our way to help you get the outcome you desire. Our friendly staff are available on the phone, via text or you can just use our contact form. We aim to respond to all queries within 24 hours. You can find out all our contact information here.
Extended Warranties
If your warranty has expired you can place a new warranty on your bike or scooter for further piece of mind. Unlike the manufacturers warranty these ones cover parts & labour at any VAT registered garage nationwide.
Delivery
Our fleet of specially equipped delivery vehicles ensure your bike or scooter delivers to your door with utmost care. Not to mention our driver's will walk you around the vehicle giving advice and answering any questions you may have. Consequently as a result will give you more confidence with the vehicle. If you require delivery on this Zontes ZT 310 T19, please add this product to your cart – Motorcycle Delivery
We are regulated and authorised to offer finance by the Financial Conduct Authority, you can see our authorised FCA License HERE.
All brand new vehicles are required by law to be registered prior to delivery. The only exception to this rule is on the condition you are purchasing the vehicle to use on private property. You can find information on registration and a number of other legal and rider requirements and even add this product to your cart here. The fee for having the new vehicle road worthy is £150. The new vehicle will be ready to ride, fully assembled, comprehensive safety check, road taxed, registered with the DVLA, 3 years MOT, full tank of fuel, L plates, Number Plate and thorough road test.